Matt Kostka
Hometown - Rochester, MN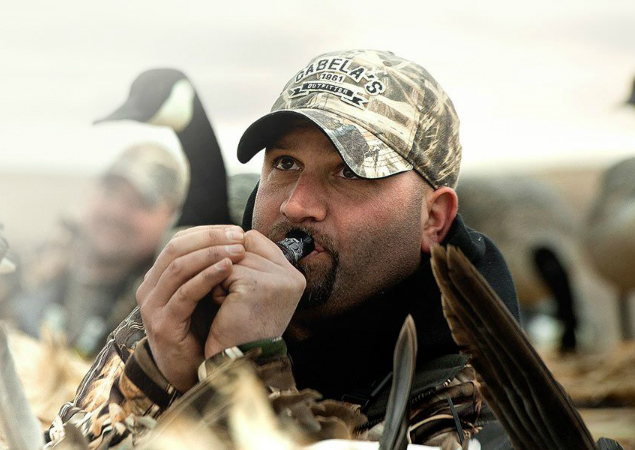 I am the hands-on owner and operator of Top Gun Guide Service, USA and Canada. For nine months of the year, September through May, I stay active with goose hunting guides, fixing equipment, scouting locations and making sure our clients have the best hunt possible. In the off season I secure key hunting locations and work on ways to take it to the next level. Always.
The list of guides below are hand-picked, a few I've known for over 25 years. The are hard working, passionate, hard nosed, and dependable, spending countless hours reading and studying birds, and calling every species of waterfowl. Top Gun Guides are low ego and high energy and work to make every day in the field a hunt of a lifetime for our clients.
Billy Austin
Nickname - "Wild Bill"
Hometown - Rochester, MN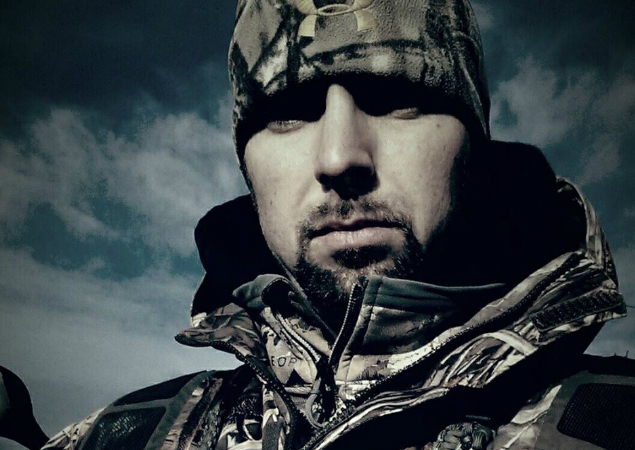 My hunting passion has always been waterfowl. Whether it's chasing Canada Geese in my home state of Minnesota, or on the road, my passion is following the large migrations of Snow Geese. Hunting snow geese in general has always had a firm grip on my life, ever since I was a young boy. It's a hobby that I absolutely enjoy and look forward to every season.
What I enjoy about goose hunt Guiding is meeting so many different people, from all walks of life, and the places. Plus, I get to go see and hunt places that most people never get the opportunity to experience. Over my 9 years of guiding I have learned plenty about how and where I need to be to make everyday in the field a great day, whether it's harvesting a full limit of honkers or snows or enjoying the company of fellow waterfowlers and the outdoors. After all, it's way better than being at work! Hope to see you in the field!
Jay Sandel
Nick name - "Field Boss"
Hometown - Ohio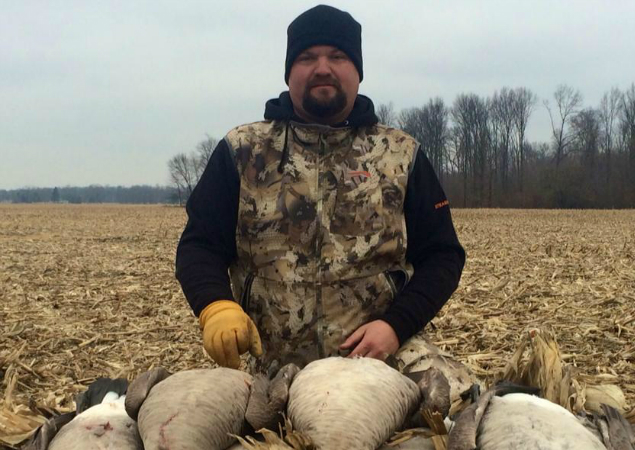 My hunting passion is finding the spot, obtaining permission to get on it, and setting up on them whether it be ducks, snow geese, Canadas, specks, or any waterfowl we are hired to kill. I burn the wheels off of my truck and after countless sets of tire, I'm on them!
As a Minnesota guide I most enjoy seeing the excitement on client's faces during a great hunt. Sitting on the tailgate afterwards and the comradery with clients is what drives me to do it again tomorrow.
Jeremy Cooper
Nick name - "Lion"
Hometown - Albemarle, North Carolina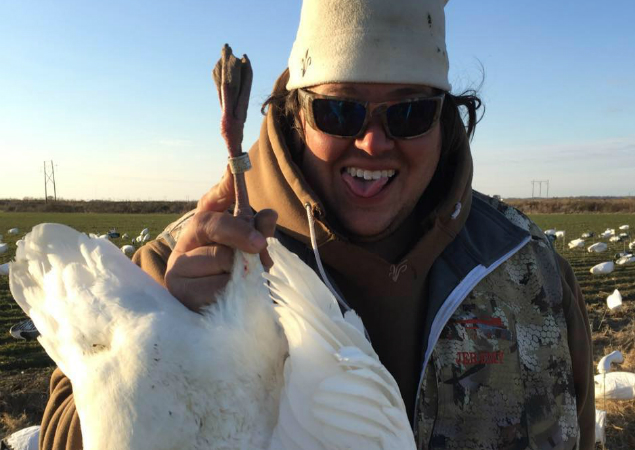 I guide duck and goose hunts 7 months per year in the Midwest and the South. Hunting ducks and geese is my preference, you can kill deer with a car. With a degree in Fisheries and Wildlife Science from NC State and 11 years of professional guiding, I prefer things with wings.
What I enjoy most about guiding is calling ducks and geese and making them do what I want them to do. Showing clients how you can make birds do things with a call that they may have never done, is what makes an awesome guided hunt. I enjoy watching clients shoot birds in the face whether it be on a timber or flooded field duck hunt in Arkansas, or chasing geese through the flyway all the way up the Midwest.
Cody Macklin
Nickname - "Mac Attack"
Hometown - Byron, Michigan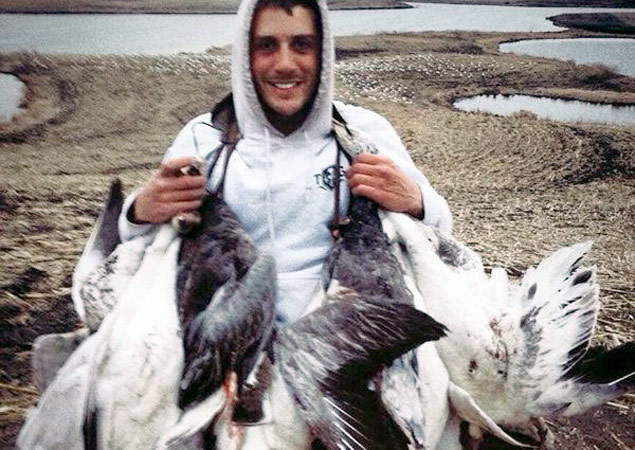 I'm a full time hunting and fishing Arkansas guide that travels from Alaska to Arkansas and evrything in between. I guide elk (New Mexico), deer (Iowa), Salmon fishing (Alaska), but above all my passion is waterfowl hunting with TGGS! The most rewarding part of guiding is watching clients enjoy there family, friends, and business associates enjoy an experience together. Something that they can take with them and enjoy the kill that no one else can relate to at the office on Monday unless they were there in the mud and blood with me! I hope to see you out in the field!
Jeremy Haweryluk
Nickname - "Mallardbreath"
Home Town - Quill Lake, Saskatchewan Canada