Your fall waterfowl hunting adventure will be one that your hunt party will talk about for generations. Top Gun Guide Services has decades of knowledge in Saskatchewan, North Dakota, Missouri, and Minnesota. Our hunts have been meticulously researched and our locations hand-picked to provide a legendary hunting experience.
Great lodging, excellent food and the best blinds, decoys, land and calling expertise will be at your disposal.
Join us in: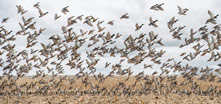 Oct 1st - Dec 3rd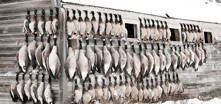 Sep 15th - Nov 10th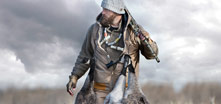 Oct 20 - Jan 1
Devil's Lake, ND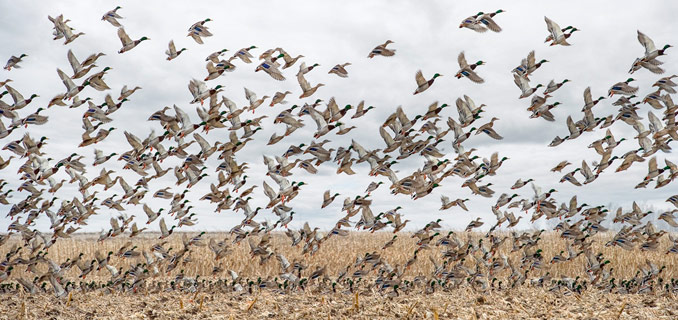 Dates
Oct 1st (tentative) - Dec. 3rd (tentative)
About The Hunt
Legendary Devil's Lake
Hunt Barley, Corn, Edible beans, sloughs, and lakes
Prairie Pothole region
Hunt "The Duck Factory"
North Dakota duck hunting
North Dakota is legendary for being the best goose and duck hunting in the Lower 48! We shoot mixed limits of ducks including Mallards, Pintails, Teals, Widgeons and just about every duck that travels the Central and Mississippi flyways! Every birds shot is processed and can be taken home. We don't believe in wasting game. The weather is very similar for fall hunts and spring hunts. The weather can vary greatly from morning to evening and from day to day. Temperatures can go from as low as 20 degrees in the early morning hours to 70 degrees or higher in the afternoon. It may even snow in September or May.
What's Included
Guides, lodging, land, ATV, scouting; equipment such as decoys, blinds, etc.
Licences
Accommodations
We have a main lodge along with 4 cabins that sleep 4-6 hunters. Each cabin is equipped with washer, dryer, linens, leather couches, flat screens, internet, and a full kitchen and an outdoor grill.
Saskatchewan, Canada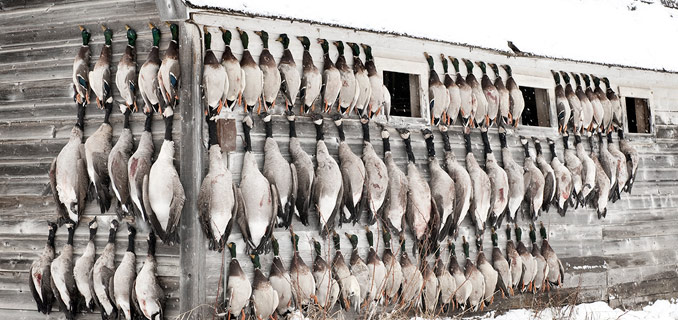 Dates
September 15th – November 10th
About The Hunt
Hunting Big and Little Quill Lake Regions
Largest staging area for snow geese in Saskatchewan
11th year guiding in Canada (5 at my Manitoba Lodge and 6 at Sask Lodge)
Running one field of hunters per day
Hunts are very personable. Catering to each group one on one
I personally guide each field
Peas, Barley, Oats, Wheat, sloughs, lakes
World class snow goose and mallard hunting
8 bird limit on Canada geese and mallards (no hen law)
Food, lodging, bird processing included
Best bird kills daily of any location we offer at TGGS
Saskatchewan duck/goose hunting
You will typically hunt geese in the morning and ducks in the afternoon(unless limited).
Field hunts are from layout blinds.
Snow goose hunts are second to none anywhere on earth, no questions asked.
We shoot ducks from the beginning to end of the season.
Mallard shooting is fantastic!
Saskatchewan prairies and the Quill Lake region are legendary for world class goose and duck hunting! Hunts take place in the heart of the Central Pothole region of Saskatchewan where we are licensed to guide over 20,000 square miles. Zones 39, 40, 41, 48.
What's Included
Guides, scouting, food, lodging, bird cleaning; equipment such as decoys, blinds, etc
Licences
Non-resident License $116.00 & Wildlife Habitat Certificate $11.00
Call 306-787-2847
Gun Registration $25.00
Accommodations
Top Gun provided lodging in Quill Lake Saskatchewan. Full kitchen, washer, dryer, internet, fenced in area for dogs, flat screen, etc.
Rochester, MN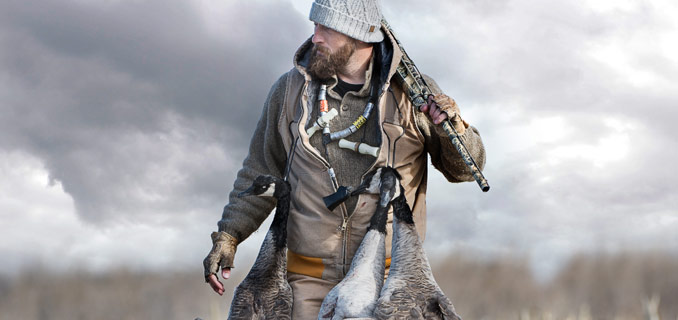 Dates
About The Hunt
25 years of hunting the Rochester area
12 Refuge line pitted fields
Heated Plwood pits
Daily scouting reports
Large Party and corporate discounts
We only run ont to two groups a day
Fields are managed and allowed to rest
No hunt club memeberships to reduce hunting pressure
Minnesota goose hunting
Rochester, MN is primarily a Giant Canada Goose hunt and can be some of the best goose hunting in the country. With 12 pitted locations around the refuge, you will be on geese everyday.
A typical goose hunt begins an hour before shooting time. Our guides lead you to select heated pit fields. We then set Big Foot Canada Goose decoys.
Feel free to call anytime to get a hunting and scouting report. I would be glad to share with you your odds of a good shoot in this region as I have hunted Rochester Geese for 25 years.
What's Included
Sportsman preferred Hunter Specialty layout blinds are provided when pits are not an option. Chairs are provided in pits. Calling experience is not required. We have excellent goose callers on each guided hunt. Decoys are provided. Hunters are required to bring their own guns/shells and a strong desire to shoot their limit of geese!
Licenses
http://licenses.dnr.state.mn.us
Accommodations
I will arrange your lodging before you arrive. (all inclusive package only)